Energy Efficiency Solutions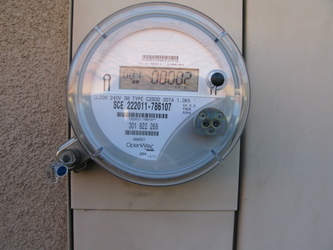 After your supply side (electric and natural gas) energy plan is put into place, the next opportunity to reduce your utility spend over time is through demand side opportunities, or energy efficiency opportunities.

Energy efficiency solutions provide the opportunity to replace old inefficient technology with new, more efficient technology that uses less energy and provides superior results.

Incorporating utility rebates and incentives, the costs of energy efficiency projects are minimized producing working capital projects with low payback periods and high returns on investments (ROI).
---
---
Energy Efficiency Opportunities

Lighting
Windows
HVAC
Controls
Building Automation Systems


Roofing
Master to sub-metering
TOU metering
Insulation
Skylights


OCC sensors
Steam traps
Refrigeration
Fans

Our teams provide the experience and skills necessary to develop a comprehensive energy efficiency plan for your facilities. Our integrated, economic based solutions ensure that the right projects are executed in a timely manner for maximum efficiency and return on your investments.
---